United States
From tech centers to manufacturing plants to our corporate offices in Boston, Aptiv has a large footprint in the United States. We trace our roots here to the late 1880s, and today Aptiv USA is home to over 3,600 employees, including 2,000 engineers that develop safer, greener and more connected solutions. We believe that mobility has the power to change the world, and we have the power to change mobility.
Join the movement and together, let's change tomorrow.
Explore Opportunities
in THE UNITED STATES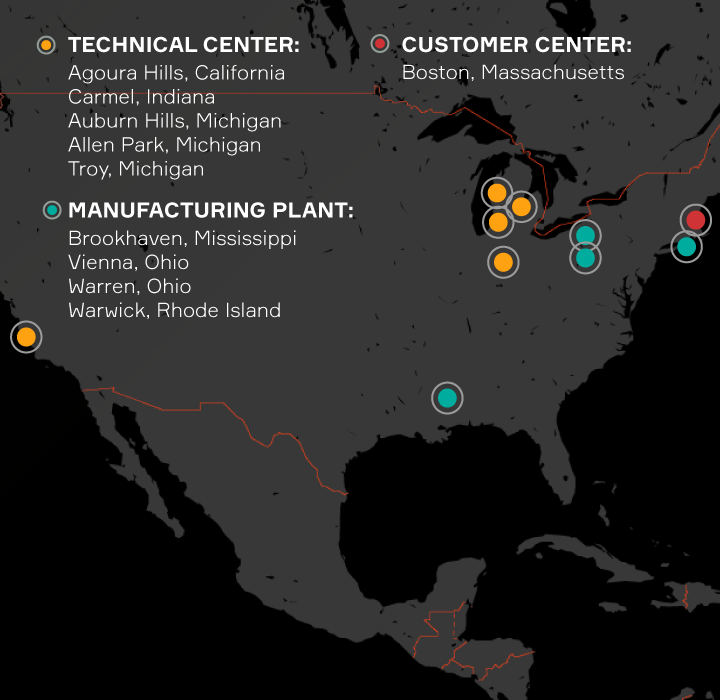 See Our Key Facts
3,600+ Employees

2,000+ Engineers

6 Technical
Centers

2 Production
Sites
Troy Technical Center / Agoura Hills Technical Center / Allen Park Technical Center
Top Jobs
Radar Systems Engineer

ADAS Controls Algorithm Developer

Autonomous Driving Controls Engineer

Systems Engineer

Software Engineer

Functional Test Engineer
See Why Our Team Loves
Working for Aptiv
"I was immediately drawn to Aptiv's mission to solve our customers' toughest challenges around the safe, green and connected megatrends. As a technology partner, we're perfectly positioned to enable these advanced solutions and democratize them as they mature so they can make the broadest possible impact. Our business model is sustainable by design, which enables us to deliver solutions which are good for people and good for business at the same time."
"I love coming into work every day because I know what Aptiv is working toward. We are making the world greener and saving lives at the same time, and that is something I resonate with. I have the opportunity to learn so much from the exceptionally talented people I work with who are extremely passionate about what we do. We are at technology's leading edge and changing the world of mobility, now and in the future, and that's exactly where I wanted to start my career — at the forefront."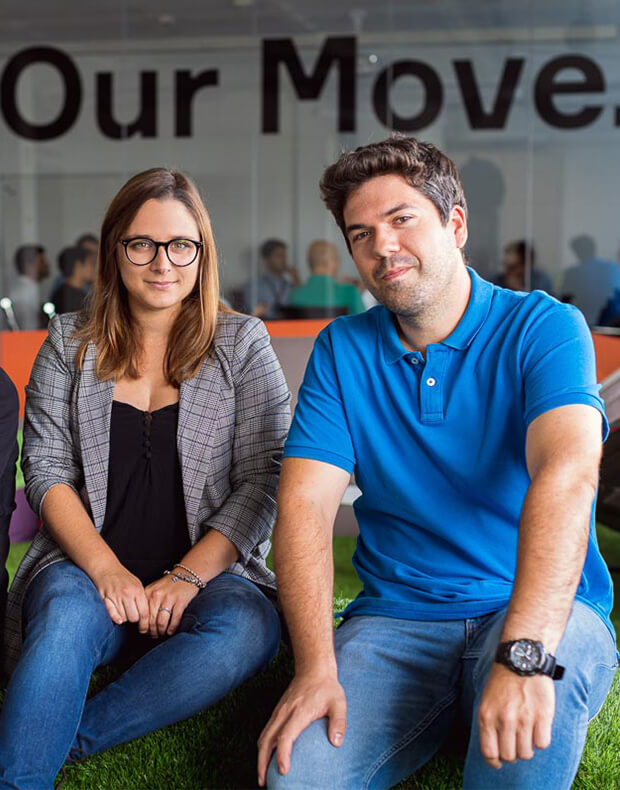 Benefits
Retirement Plan

Salaried Retirement Savings Program
4% Aptiv contribution plus competitve company match

Health Care

Medical (includes Telemedicine)
Prescription Drug Plan
Dental
Vision

Life and Accident Insurance

Basic Life
Optional Life
Dependent Life
Personal Accident

Disability Benefits

Salary Continuance
Short-term Disability

Flexible Spending & Health Savings Accounts

Savings for Health Dependent Day Care
Aptiv contribution toward an HSA

Paid Time Off

Holidays
Vacation
Designated time off
Parental Leave

Livewell Programs & Discounts

Well-being challenges, education and support
Employee Assistance Program
Health coaching
PerkSpot discounts