Vehicle Systems Lead (m/f/d)
Wuppertal, North Rhine-Westphalia, Germany
Job ID : J000641167
Overview
The future is all about the software-defined vehicle. Like your computer, the vehicle is becoming a holistic computing platform capable of executing complex software programs. As part of our Software team, you'll help us engineer, design and produce an entirely new and smarter architecture for tomorrow's cars.
Success Profile
What makes a successful Software Engineer at Aptiv? Check out the top traits we're looking for and see if you have the right mix.
Analytical
Communicative
Curious
Quick-thinking
Solution-Driven
Team player
Hear from our employees!
"Mastering a new challenge every day to help shape the mobile future for everyone. That's what I like about my work, that's what drives me. Aptiv gives me this opportunity."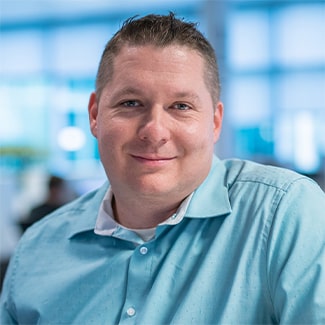 Job Description
Vehicle Systems Lead (m/f/d)
Du möchtest die Zukunft der Mobilität mitgestalten? Deine Leidenschaft ist es, abstrakte Probleme zu lösen? Dich ermutigen neue Herausforderungen und du bist motiviert neue Wege zum Erfolg zu gehen? Dann bist du der perfekte Kandidat.
Als Vehicle Systems Lead spielst du eine zentrale Rolle in der globalen Entwicklungsabteilung von Aptiv. Du bist verantwortlich für die fachliche Führung der Experten unseres multikulturellen & hoch motivierten Teams im Herzen von Wuppertal und arbeitest an intelligenten Lösungen für die Fahrerassistenzsysteme von morgen
Dein Aufgabenbereich:
Du hast die fachliche Verantwortung für ein Projektteam, bestehend aus System-Ingenieuren und Function-Ownern

Du übernimmst die Arbeitsplanung und Abschätzung der Arbeitspakete in Projekten mit dem Ziel, die Projektziele in Bezug auf Zeit, Kosten und Qualität zu erreichen

Du bist für die Wartung & Pflege relevanter Dokumente verantwortlich (System Engineering Management Plan,…)

Du bist die Schnittstelle zum Kunden für alle technischen Fragen im Fahrzeugsystembereich des zu entwickelten Systems

Du stellst die Einhaltung der Prozesse und Methoden sicher und arbeitest an der kontinuierlichen Verbesserung dieser mit
Deine Qualifikationen:
Du hast einen Hochschulabschluss im Bereich Physik, Elektrotechnik/Elektronik oder in einem vergleichbaren Bereich

Du verfügst idealerweise über mindestens 5 Jahre Erfahrung in der Automobilindustrie, vorzugsweise in der Entwicklung von ADAS/AD-Systemen

Du verfügst idealerweise über erste fachliche Führungserfahrung

Du bist vertraut mit dem ASPICE-Framework (V-Modell) und den grundlegenden Praktiken auf Systemebene

Du bist vertraut mit den aktuellen eingesetzten Sensortechnologien im Automotive Umfeld

Du bist mit dem Prozess der Funktionalen Sicherheit (ISO 26262) und seinen Methoden vertraut

Persönliche Eigenschaften wie die Bereitschaft, Verantwortung zu übernehmen, eine positive Einstellung und Teamfähigkeit machen dich aus

Du hast einen Führerschein Klasse B, vorzugweise kannst du Erfahrungen mit Erprobungsfahrzeuge nachweisen
Aptiv Benefits:
Freiheit und interessante Aufgaben in einem Umfeld, in dem die Arbeit Spaß macht und in dem Sie weltverändernde Probleme analysieren und Lösungen entwickeln können

Wir schätzen unsere Mitarbeiter als den wichtigsten Wert unseres Unternehmens

Wir bieten flexible und familienfreundliche Arbeitszeiten

Wir vergüten wettbewerbsfähig entsprechend Ihrem Abschluss und Ihrer Erfahrung

Wir ermöglichen eine Vielzahl von Weiterbildungsmöglichkeiten
Manche sehen Unterschiede. Wir sehen Perspektiven, die uns stärker machen.
Durch Vielfalt und Inklusion können wir besonders innovativ und kreativ arbeiten, was für den Erfolg von Aptiv von entscheidender Bedeutung ist und die Grundlage für unseren Wettbewerbsvorteil darstellt.
Jeden Tag kommen unsere Kollegen zusammen und treiben als Team Innovationen voran, verfolgen neue Lösungsansätze und stellen sich Herausforderungen, indem jeder seine einzigartigen Fähigkeiten, Perspektiven und Talente einsetzt.  Gemeinsam gestalten unsere Teams so die Zukunft.
Wenn Sie Teil unseres Teams werden, werden Sie dazu ermutigt, mutig zu denken und Ihren Standpunkt zu vertreten. Innovativ zu denken wird bei Aptiv zur Gewohnheit.
Manche sehen Technologie. Wir sehen einen Weg, Verbindungen zu schaffen.
Bei Aptiv sehen wir die Welt nicht nur anders; wir arbeiten daran, die Realität zu verändern.
Das bedeutet, dass wir Technologien entwickeln, die die Grenzen des Möglichen erweitern um den Verkehr sicherer, umweltfreundlicher, und vernetzter zu machen. Über 180.000 Mitarbeiter arbeiten heute bei Aptiv, verteilt in 44 Ländern und vereint durch ein gemeinsames Ziel. Schließen Sie sich uns an, und lassen Sie uns gemeinsam die Zukunft gestalten
Sollten Sie vorab noch Fragen klären oder mehr über die Position und Aptiv erfahren wollen, so wenden Sie sich bitte an Frau Katarzyna Kwiecien, Senior Recruiter. Sie steht Ihnen gerne telefonisch unter 0202 / 291 1090 oder per E-Mail katarzyna.kwiecien@aptiv.com zur Verfügung.
Bewerbungen von Schwerbehinderten und Gleichgestellten werden bei gleicher Eignung bevorzugt berücksichtigt.
Privacy Notice - Active Candidates: https://www.aptiv.com/privacy-notice-active-candidates
Aptiv is an equal employment opportunity employer. All qualified applicants will receive consideration for employment without regard to race, color, religion, national origin, sex, gender identity, sexual orientation, disability status, protected veteran status or any other characteristic protected by law.
Apply Now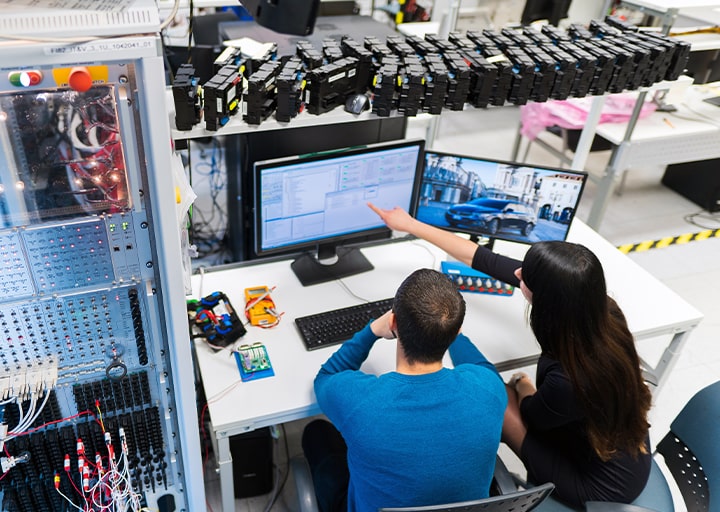 Our Culture Reflects Our Values
Play to Win

Act with Urgency

One Team

Passion for Results

Think and Act Like Owners

Operate with Respect
Always do the right thing, the right way
Featured Jobs / Recently Viewed Jobs / Saved Jobs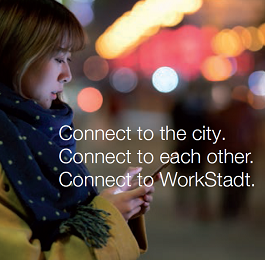 Relocating to Wuppertal?
Learn how Aptiv makes the transition easier through the Workstadt program.
Learn more