Systemingenieur – HIL/SIL Entwickler im Bereich Automotive Radar (w/m/d)
Wuppertal, North Rhine-Westphalia, Germany
Job ID : J000640105
Overview
Drive the automotive macro trends of electrification, safety automation and connectivity to the next generation of solutions. With so many new features added almost every day, we need experts in managing our customers' requirements. As part of our Systems teams linking the customers and Tech teams, you'll help us engineer, design and produce an entirely new and smarter architecture for tomorrow's cars.
Success Profile
What makes a successful Systems Engineer at Aptiv? Check out the top traits we're looking for and see if you have the right mix.
Analytical
Communicative
Curious
Quick-thinking
Solution-Driven
Team player
Hear from our employees!
"I really like the moment when I turn off my computer and I feel like I have accomplished something today. I like the challenge. The challenge is high here at Aptiv, but at the end of the day it brings us results and satisfaction."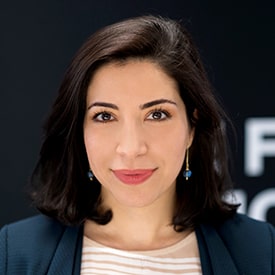 Job Description
Ihre Aufgaben
In der globalen Radar Produktentwicklung arbeiten Sie an innovativen mechatronischen Fahrerassistenzsystemen für autonom fahrende Fahrzeuge und unterstützen alle Produktentwicklungsaufgaben mit Ihren breiten technischen Kenntnissen

Sie arbeiten eng mit dem Engineering Project Leader für Radar Re-Simulation zusammen

Für unsere Kunden analysieren, bewerten und definieren Sie die zukünftigen "Hardware-in-the-Loop" & "Software-in-the-Loop" Systeme und Architekturen für Radare

Sie entwickeln Ideen zur optimalen Umsetzung der Simulationsumgebungen, die Sie dem Engineering Project Leader und unseren Kunden vorstellen

Sie definieren, entwickeln und nehmen "Hardware-in-the-Loop" & "Software-in-the-Loop" Versuchsprüfstände in Betrieb

Sie entwickeln Datenlogging Konzepte auf System- und Fahrzeugebene und setzen diese um

Sie unterstützen die Entwicklung der Radar Sensor Simulation

Sie führen Test- und Kalibrierungstätigkeiten auf Komponenten- und Systemebene selbstständig durch

Ihre erarbeiteten technischen Lösungen definieren Sie als Anforderungen und stimmen Sie mit unseren internen Experten ab

Zudem unterstützen Sie unsere Kunden beim Aufbau Ihrer Prüfstände

Bei allen Aufgaben agieren Sie in einem kreativen, multinationalen und interdisziplinären Arbeitsumfeld
Ihre Qualifikationen
Sie haben ein Hochschulstudium der Fachrichtungen Elektrotechnik, Mechatronik, Informatik, Physik o.ä. erfolgreich absolviert oder bringen eine vergleichbare Qualifikation mit

Darüber hinaus haben Sie erste Erfahrungen in der Entwicklung von elektrischen Steuergeräten, in der Systementwicklung und/oder der Simulation gesammelt und bringen idealerweise 2 Jahre Automobilindustrieerfahrung mit

Gute Kenntnisse im Bereich von Fahrerassistenzsystemen, speziell der Radartechnologie, zeichnen Sie aus

Sie verfügen über fundierte Kenntnisse im Bereich Fahrzeug Bus-Systeme (z. B. Ethernet-, FlexRay- und CAN-Bus) sowie Erfahrung im Umgang mit den entsprechenden Entwicklungswerkzeugen der Firma Vector

Sie verfügen über Kenntnisse im Bereich der Simulation und der virtuellen Validierung sowie Erfahrung im Umgang mit den Simulationsumgebung der Firma dSpace oder IPG

Mit der Anforderungsmanagementsoftware Polarion setzen Sie Ihre guten Kenntnisse im Bereich Anforderungsmanagement versiert ein

Ihre Aufgaben in den Projekten organisieren Sie mit Hilfe des Tools Jira

Idealerweise bringen Sie Kenntnisse in den Programmiersprachen C/C++ und/oder Python mit

Wünschenswert wären Kenntnisse im Umgang mit dem MathWorks Tool Matlab

Die deutsche- und englische Sprache beherrschen Sie verhandlungssicher und bringen Reisebereitschaft sowie einen gültigen Führerschein der Klasse B mit

Ihr Profil wird durch eine ausgeprägte Team- und Kundenorientierung sowie durch ein hohes Maß an Flexibilität, Einsatzbereitschaft und Eigeninitiative abgerundet
Aptiv Benefits:
Neben einem attraktiven Vergütungspaket bietet Aptiv 30 Tage Urlaub und Überstundenausgleich

Auf Sie wartet ein sicheres, unbefristetes Arbeitsverhältnis mit der Möglichkeit sich stetig intern weiterzuentwickeln; auch im internationalen Umfeld

Durch Zugang zu internen und externen Schulungen, Coaching und Zertifizierungen können Sie sich stetig weiterbilden

Wir erkennen Innovation und hervorragende Leistungen besonders an

Auf Sie wartet ein sehr internationales, kollegiales Umfeld und Zusammenarbeit mit Fachexperten auf Augenhöhe

Sie erhalten die Möglichkeit sich im Rahmen von CSR Aktivitäten zu engagieren

Bei Aptiv haben Sie Gelegenheit, in partnerschaftlicher Zusammenarbeit mit nahezu allen globalen OEM's, mit modernster Technologie (z.B. E-Mobilität und autonomes Fahren) die Zukunft der Mobilität aktiv mitzugestalten
Manche sehen Unterschiede. Wir sehen Perspektiven, die uns stärker machen.
Durch Vielfalt und Inklusion können wir besonders innovativ und kreativ arbeiten, was für den Erfolg von Aptiv von entscheidender Bedeutung ist und die Grundlage für unseren Wettbewerbsvorteil darstellt.
Jeden Tag kommen unsere Kollegen zusammen und treiben als Team Innovationen voran, verfolgen neue Lösungsansätze und stellen sich Herausforderungen, indem jeder seine einzigartigen Fähigkeiten, Perspektiven und Talente einsetzt.  Gemeinsam gestalten unsere Teams so die Zukunft.
Wenn Sie Teil unseres Teams werden, werden Sie dazu ermutigt, mutig zu denken und Ihren Standpunkt zu vertreten. Innovativ zu denken wird bei Aptiv zur Gewohnheit.
Manche sehen Technologie.Wir sehen einen Weg, Verbindungen zu schaffen.
Bei Aptiv sehen wir die Welt nicht nur anders; wir arbeiten daran, die Realität zu verändern.
Das bedeutet, dass wir Technologien entwickeln, die die Grenzen des Möglichen erweitern um den Verkehr sicherer, umweltfreundlicher, und vernetzter zu machen. Über 190.000 Mitarbeiter arbeiten heute bei Aptiv, verteilt in 46 Ländern und vereint durch ein gemeinsames Ziel. Schließen Sie sich uns an, und lassen Sie uns gemeinsam die Zukunft gestalten.
Sind Sie an diesem Job interessiert? Wir freuen uns auf Ihre Bewerbung.
Wenn Sie Fragen haben oder mehr über die Stelle und Aptiv erfahren möchten, wenden Sie sich bitte an Frau Viktoria Behm, Talent Acquisition Specialist. Sie hilft Ihnen gerne weiter und ist erreichbar unter 00 49 202 291 2430 oder per E-Mail anviktoria.behm@aptiv.com
Bewerbungen von Schwerbehinderten und Gleichgestellten werden bei gleicher Eignung bevorzugt berücksichtigt.
Privacy Notice - Active Candidates: https://www.aptiv.com/privacy-notice-active-candidates
Aptiv is an equal employment opportunity employer. All qualified applicants will receive consideration for employment without regard to race, color, religion, national origin, sex, gender identity, sexual orientation, disability status, protected veteran status or any other characteristic protected by law.
Apply Now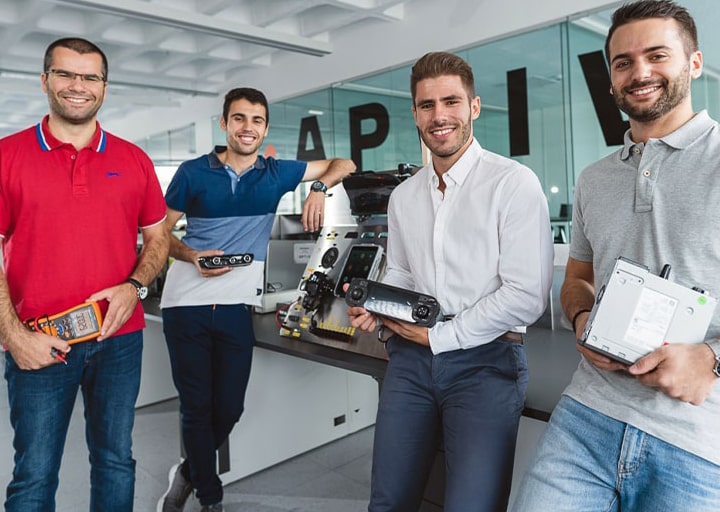 Our Culture Reflects Our Values
Play to Win

Act with Urgency

One Team

Passion for Results

Think and Act Like Owners

Operate with Respect
Always do the right thing, the right way
Featured Jobs / Recently Viewed Jobs / Saved Jobs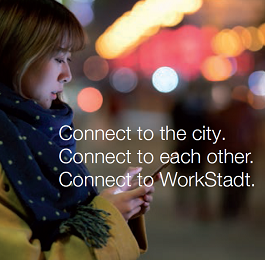 Relocating to Wuppertal?
Learn how Aptiv makes the transition easier through the Workstadt program.
Learn more