Cybersecurity Engineer within CTO organization (f/m/d)
Wuppertal, North Rhine-Westphalia, Germany; Munich, Bavaria, Germany; Wiehl, North Rhine-Westphalia, Germany; Gothenburg, Västra Götaland County, Sweden; Villepinte, Île-de-France Region, France
Job ID : J000641745
Overview
The future is all about the software-defined vehicle. Like your computer, the vehicle is becoming a holistic computing platform capable of executing complex software programs. As part of our Software team, you'll help us engineer, design and produce an entirely new and smarter architecture for tomorrow's cars.
Success Profile
What makes a successful Software Engineer at Aptiv? Check out the top traits we're looking for and see if you have the right mix.
Analytical
Communicative
Curious
Quick-thinking
Solution-Driven
Team player
Hear from our employees!
"Mastering a new challenge every day to help shape the mobile future for everyone. That's what I like about my work, that's what drives me. Aptiv gives me this opportunity."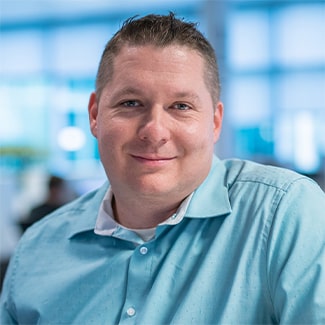 Job Description
*** Applications can be submitted in German or English language ***
Help us protect Aptiv, our products and our customers from the most advanced threats affecting the automotive industry. Aptiv's Cyber Security team breaks the mold of traditional internal security and focuses on active threats to Aptiv's products. Product Security Engineering is a growing team within Aptiv Cybersecurity working to protect Aptiv products by implementing industry leading security solutions, technical security assessments, and designing secure systems. As a Cybersecurity Engineer, you will conduct research, participate and lead technical security assessments, systems and software architecture and design tasks, code reviews, and support security testing to highlight risk and help engineering and manufacturing teams improve the overall security posture of our platform.
Responsibilities:
Support product Cybersecurity teams to safe launch, provide guidance and work hand-in-hand with security, software, testing and manufacturing engineers on threat analysis and risk assessment (TARA), architecture, design, implementation and verification for security tasks including key management

Develop technical solutions to help mitigate security vulnerabilities from HW and SW attacks, document security requirements and support process improvement initiatives

Support the customer interface discussions, technical design reviews and business quotations on cybersecurity aspects

Support Security manager in assessing security metrics, program risk information, scope and budget for security programs

Support internal and external audits w.r.t ISO/SAE 21434, UNECE WP-29, GDPR, CCPA, right-to-repair etc., TISAX certification for the products and ensure compliance/regulation requirements are met

Work with Cross discipline teams Systems/ITnV/Pen Testing team on HW based attacks such as side channel analysis attacks, Fault injection attacks etc.

Learn new system designs and validation methodologies. Understand FPGA architectures.

Understand circuit schematics, hardware data sheets, logic design and review/suggest PCB layout improvements to enhance security
Required Qualifications:
Degree in Electrical Engineering or Computer Engineering or Computer science

3 + years' experience engineering, designing and developing embedded secure systems

Experience working in the automotive industry

Knowledge of system development and handling of crypto material

High level of oral and written communication skills

Excellent organization, communication, collaboration and interpersonal skills

Ability to communicate and present complex issues and ideas with precision and clarity, adjusting appropriately for the audience; ability to communicate effectively at all levels of the organization
Preferred Qualifications:
Familiarity with device security concepts such as Secure boot (using HSM, SHE etc.), Secure updates, Secure communications (TLS/SSL, MQTT, Firewall etc.) and applied cryptography

Working knowledge of Keys, random number generation, and handling of crypto material

Have knowledge of Hardware description languages (Verilog, VHDL) and software languages (assembly, C, C++, Python)

Experience using JTAG/SCAN/Chip-Whisperer or other direct interaction with test hardware

Previous experience in assisting silicon bring-up, debug and characterization

Familiarity with standards such as NIST, FIPS, PKCS etc.

Experience in customer discussions and technical design reviews; supporting cross discipline activities, and participating in end to end life cycle of a product

Strong software and Hardware debugging skills

Passionate to learn about new security vulnerabilities and develop software solutions
Aptiv Rewards & Advantages:
Freedom and interesting tasks in an environment where work is fun and where you can analyze world-changing problems and develop solutions

We value our employees as the most important value of our company

We offer flexible and family-friendly working hours

Home Office Option (hybrid work model)

We compensate competitively according to your degree and experience

We enable a variety of training opportunities
Some See Differences. We See Perspectives That Make Us Stronger.
Diversity and Inclusion are sources of innovation and creativity, both of which are essential to Aptiv's success. Everyday our diverse team comes together, drives innovation, pursues solutions, and meets challenges using their unique abilities, perspectives and talents, changing what tomorrow brings. When you join our team, you'll get encouraged to think boldly, express your viewpoint and innovate as a matter of habit.
Some See Technology. We See A Way To Make Connections.
At Aptiv, we don't just see the world differently; we work to change reality. That means developing technology that rewrites the rules of what's possible in the pursuit of making transportation safer, greener and more connected. Today there are more than 190,000 of us globally, located in 46 countries, and united by one mission. Join the movement and together, let's change tomorrow.
Are you interested in this job? Awesome! We look forward to receiving your application either in German or English.
If you have any questions or would like to find out more about the position and Aptiv, please contact Mr. Frederick Dohn, Talent Acquisition Manager. He is happy to assist you and is available at+49 (0)202 291 1632or by e-mail at frederick.dohn@aptiv.com.
Privacy Notice - Active Candidates: https://www.aptiv.com/privacy-notice-active-candidates
Aptiv is an equal employment opportunity employer. All qualified applicants will receive consideration for employment without regard to race, color, religion, national origin, sex, gender identity, sexual orientation, disability status, protected veteran status or any other characteristic protected by law.
Apply Now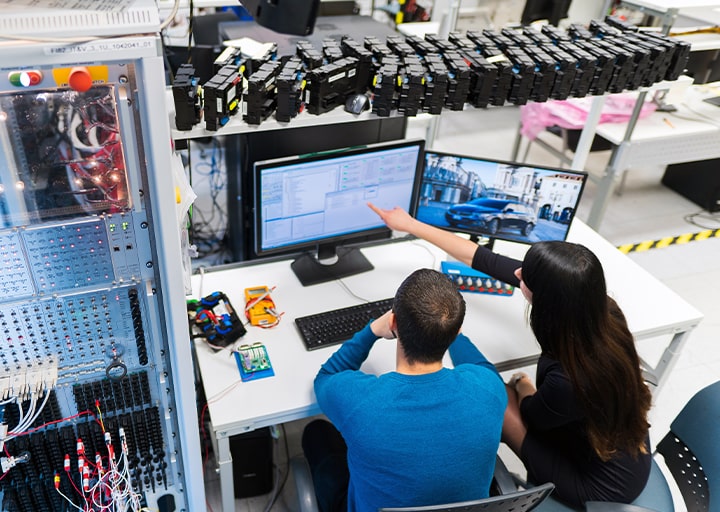 Our Culture Reflects Our Values
Play to Win

Act with Urgency

One Team

Passion for Results

Think and Act Like Owners

Operate with Respect
Always do the right thing, the right way
Featured Jobs / Recently Viewed Jobs / Saved Jobs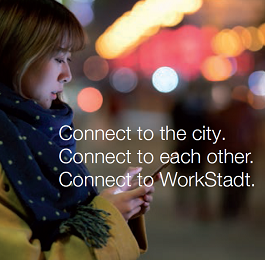 Relocating to Wuppertal?
Learn how Aptiv makes the transition easier through the Workstadt program.
Learn more