Global Product Manager for Advanced Safety and Autonomous Driving (f/m/d)
Nuremberg, Germany; Gothenburg, Sweden; Villepinte, France; Krakow (City), Poland; Braga, Portugal; Bengaluru, India; Guyancourt, France; Hildesheim, Germany; Cupertino, California; New York, New York; Agoura Hills, California; Yongin-si, South Korea; Shanghai, China; Ciudad Juárez, Mexico; Wolfsburg, Germany; Kokomo, Indiana; Allen Park, Michigan; Stuttgart, Germany
Overview
Drive the automotive macro trends of electrification, safety automation and connectivity to the next generation of solutions. With so many new features added almost every day, we need experts in managing our customers' requirements. As part of our Systems teams linking the customers and Tech teams, you'll help us engineer, design and produce an entirely new and smarter architecture for tomorrow's cars.
Success Profile
What makes a successful Systems Engineer at Aptiv? Check out the top traits we're looking for and see if you have the right mix.
Analytical
Communicative
Curious
Quick-thinking
Solution-Driven
Team player
Hear from our employees!
"I really like the moment when I turn off my computer and I feel like I have accomplished something today. I like the challenge. The challenge is high here at Aptiv, but at the end of the day it brings us results and satisfaction."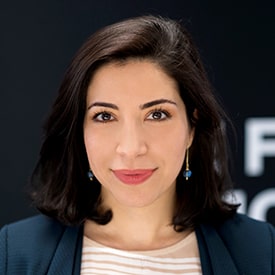 Job Description
Aptiv is a global technology company that develops safe, green and connected solutions which are enabling the future of mobility. The company has more than 160,000 total employees, operates 15 major Technical Centers and 126 Manufacturing locations in 44 countries.
Our name represents knowledge, adaptiveness and drive. It highlights our ability to both envision the future and to bring it to life, making it real through our portfolio of safe, green and connected technologies and deep systems integration expertise.
Aptiv is an advanced technology company with a proven history of enabling mobility. We're dedicated to bringing the next generation of autonomous vehicles, smart cities and connectivity to life.
About the hiring business segment: Advanced Safety & User Experience
Join the team that has made automotive history and brought visionary innovations to the car. As early as 1959, we developed the first cruise control system, followed by many other industry-wide innovations such as the first heads-up display, collision warning system, adaptive cruise control (ACC) and the first emergency braking assistant. These technologies pioneered and launched the mobile future: fully autonomous driving and connected vehicles for the smart world of tomorrow.  
As a leading international supplier for active driver assistance systems (ADAS), Aptiv works in great partnership with almost all car manufacturers. Our sensors, systems and software can already be found in almost all passenger cars today. 
About Aptiv's Product Management Organization
As the leading technology partners and supplier of Advanced Safety and Autonomous Driving, APTIV is delivering best in class products and services. The global Product Management organization ensures that we stay ahead of the competition and expand our market leading offering of innovative and highly competitive products to our customers. As a global organizational function within APTIV ASUX, the Product Management deals with new product development, business justification, planning, verification, forecasting, pricing, product launch, and marketing of a product or products at all stages of the product lifecycle, it integrates people, data, processes and business systems. It provides product information for customer, engineering, marketing and sales and their extended enterprise.
About this opportunity
As the Global Operations Manager of the AS&UX product management organization, you are responsible for the deployment and day to day operations according to the defined best in class way of working. You will coordinate the workload and tasks of all product managers, establish and operate a regular cadence, as well as track and measure the organization in accordance to its success KPIs. You will implement and monitor the operating system (Operationalizing the process) based on defined KPIs for GPL, Engineering and other functions.
Among other things the candidate will:
1.global operation and execution: product management teams operation according to the defined processes, cadence and workflows. You will implement and monitor the operating system (Operationalizing the process) based on defined KPIs for GPL, Engineering and other functions.
2.assistance to global product management: day to day assistance to operate a smooth and lean cadence of the product management team, incl. workshops and internal/external meetings.
3.track and report daily on progress: according to the product management roadmap, dynamic work streams and the defined maturity stages he/she will report the progress being made on the various work products
4.track and report daily on issues: track and share metrics about Issues, daily blocker review and report
5.run a daily product management meeting: working level alignment, senior leadership team alignment
Requiered skills & experiences
At least 5 years' experience as team manager, staff manager or relevant management experience

Analytical and efficient approach while keeping the focus on the set goals

Proactive, hands-on and creative problem-solving mindset

Excellent communication skills that are fluent in written and spoken English

Strong collaborative and cross-functional mindset

Strong communication and presentation skills – structured and visual 

Strong handling of Microsoft Office (Excel, Word, PowerPoint, Word, Outlook) 

Strong understanding of product management

Good understanding of Lean practices

Self-reliant and independent way of working   

Proven ability to handle multiple priorities in a constantly changing, fast-paced environment with a large and diverse workload

Understanding of Strategy and Innovation Management
Location
Wuppertal, Germany or any other Aptiv location in the world

We're offering a comprehensive relocation package
If you have questions or would like to apply please contact Frederick Dohn via phone (+49 (0)202 / 291 - 1632) or email (frederick.dohn@aptiv.com).
In case that you'd like to learn more about Aptiv please visit www.aptiv.com or our YouTube Channel on www.youtube.com/aptiv.
Privacy Notice - Active Candidates: https://www.aptiv.com/privacy-notice-active-candidates
Aptiv is an equal employment opportunity employer. All qualified applicants will receive consideration for employment without regard to race, color, religion, national origin, sex, gender identity, sexual orientation, disability status, protected veteran status or any other characteristic protected by law.
Apply Now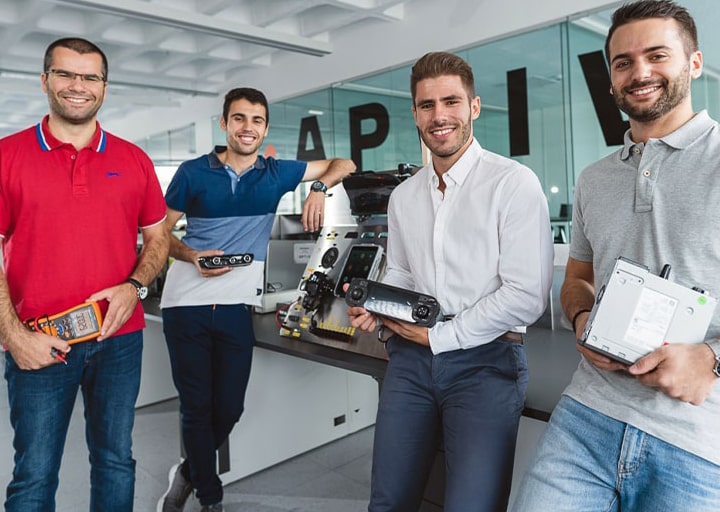 Our Culture Reflects Our Values
Play to Win

Act with Urgency

One Team

Passion for Results

Think and Act Like Owners

Operate with Respect
Always do the right thing, the right way
Featured Jobs / Recently Viewed Jobs / Saved Jobs