Project Manager ASUX Customer & Integration (f/m/d)
Munich, Germany
Overview
Drive the automotive macro trends of electrification, safety automation and connectivity to the next generation of solutions. With so many new features added almost every day, we need experts in managing our customers' requirements. As part of our Systems teams linking the customers and Tech teams, you'll help us engineer, design and produce an entirely new and smarter architecture for tomorrow's cars.
Success Profile
What makes a successful Systems Engineer at Aptiv? Check out the top traits we're looking for and see if you have the right mix.
Analytical
Communicative
Curious
Quick-thinking
Solution-Driven
Team player
Hear from our employees!
"I really like the moment when I turn off my computer and I feel like I have accomplished something today. I like the challenge. The challenge is high here at Aptiv, but at the end of the day it brings us results and satisfaction."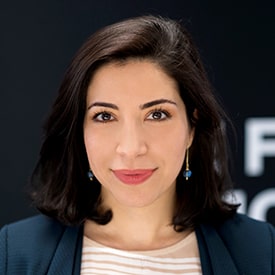 Job Description
Project Manager ASUX Customer & Integration (f/m/d)
Currently your team is developing industry leading ADAS solutions including associated software and control units (ECU's). In the context of the Smart Vehicle Architecture™ (SVA) development, the future main tasks of the team will be the integration of different ECU's (including sensors) into one zone controller and the integration of functions (internal and external). In your role as (Senior) ADAS Project Manager you will lead projects to develop end-customer specific Level 2 to Level 3 functions such as the active lane change assistant, congestion pilot as well as projects to prepare for autonomous driving.
You will lead customer communications on all aspects from the beginning of the project, with support from the teams and other areas in Aptiv. The main scope is the management of the full integration landscape, including overall project plan, customer needs and requirements, coordination of the different teams and channeling the communication internally.
You need to work closely with Program Manager and Chief Engineer for successful ADAS project execution.
The project you will be leading includes more than 100 employees (Aptiv, OEM as well as external service providers) and requires your skills in leading distributed teams, as a large part of your colleagues will be working abroad. This is one of the largest and most important projects within Aptiv which is developed for a premium OEM from Munich. Aptiv is the strategic partner with very good customer contact and together we bring autonomous driving into series production.
Your Role:
Manage an ADAS project that requires a cross-functional team of individuals to successfully develop and implement our ADAS product technology for an automotive OEM

Manage overall ADAS project timing and track status of key milestones for engineering, marketing, and operational deliverables within assigned project(s) scope and timing

Manage the priority, planning, and project scope of engineering projects and solutions to ensure customer requirements are met within business requirements and budget

Work with stakeholders, customers, others to understand needs, split capabilities to define and prioritize features

Effectively interpret and document customer acceptance criteria, gain internal alignment and ensure product delivery satisfies customer expectations with respect to cost, time, quality, and functionality

Develop regular communication cadence with customer. Document and present program status including cost, timing, and system performance metrics
Represent the project to both customers and Aptiv management, recognized as primary customer contact

Serve as communication point for internal product teams and ensure team is aware of requirements, deliverables and timeline to design, develop, and implement solutions to address customer needs

Provide input to product teams to develop future product roadmap and timing

Maintain proper documentation of SOWs and change requests

Communicate impact of scope changes to all stakeholders, including customers, with regards to cost, timing, quality of execution and overall impact

Support the evaluation of product design feasibility, development cost, maintenance requirements, manufacturability, and performance as it relates to customer needs

Identify root cause of a problem, develop a corrective action plan and lead the team to an effective resolution.

Participate in the publication and presentation of data and information both internally and to the customer for feature / function performance relative to KPIs
Your Background:
(R – required; P- preferred)
Bachelor or Master degree in economical, management or engineering filed or relevant professional experience on similar role R

Solid professional experience in an international company on project and / or team management related role R

Experienced in electronics or software product development P

Proven records of successful product development projects' delivery; PDP process knowledge R

Experienced in automotive industry and product related knowledge P

Knowledge of estimating, planning, tracking, control of projects and project's finance R

Knowledge of project management relevant tools, methodology, processes R

Strong sense of ownership and initiative taking R

Established customer relationship with a premium OEM P

Project Management Certifications (e.g. PMI, Prince2, Agile) P

Customer focus R

Methodical approach to problem solving R

Excellent planning and organizing skills R

High level of communication and skills, on all seniority levels, both internally and externally R

Expertise in negotiation on all levels R

Fluent English skills R

Other important skills:
- High stress tolerance
- Intelligent risk taking
- Business Acumen
- Building collaborative / partnering business relationships -
- Team oriented
- Influencing and leadership attitude
- Proactive and self-motivated
Aptiv Rewards & Advantages:
Freedom and interesting tasks in an environment where work is fun and where you can analyze world-changing problems and develop solutions

We value our employees as the most important value of our company

We offer flexible and family-friendly working hours

We compensate competitively according to your degree and experience

We enable a variety of training opportunities
Some See Differences. We See Perspectives That Make Us Stronger.
Diversity and Inclusion are sources of innovation and creativity, both of which are essential to Aptiv's success. Everyday our diverse team comes together, drives innovation, pursues solutions, and meets challenges using their unique abilities, perspectives and talents, changing what tomorrow brings. When you join our team, you'll get encouraged to think boldly, express your viewpoint and innovate as a matter of habit.
Some See Technology. We See A Way To Make Connections.
At Aptiv, we don't just see the world differently; we work to change reality. That means developing technology that rewrites the rules of what's possible in the pursuit of making transportation safer, greener and more connected. Today there are more than 160,000 of us globally, located in 44 countries, and united by one mission. Join the movement and together, let's change tomorrow.
Are you interested in this job? Awesome! We look forward to receiving your application .
If you have any questions or would like to find out more about the position and Aptiv, please contact Ms. Katarzyna Kwiecien, Senior Recruiter. She is happy to assist you and is available at 00 49 202 291 1090 or by e-mail at katarzyna.kwiecien@aptiv.com
Privacy Notice - Active Candidates: https://www.aptiv.com/privacy-notice-active-candidates
Aptiv is an equal employment opportunity employer. All qualified applicants will receive consideration for employment without regard to race, color, religion, national origin, sex, gender identity, sexual orientation, disability status, protected veteran status or any other characteristic protected by law.
Apply Now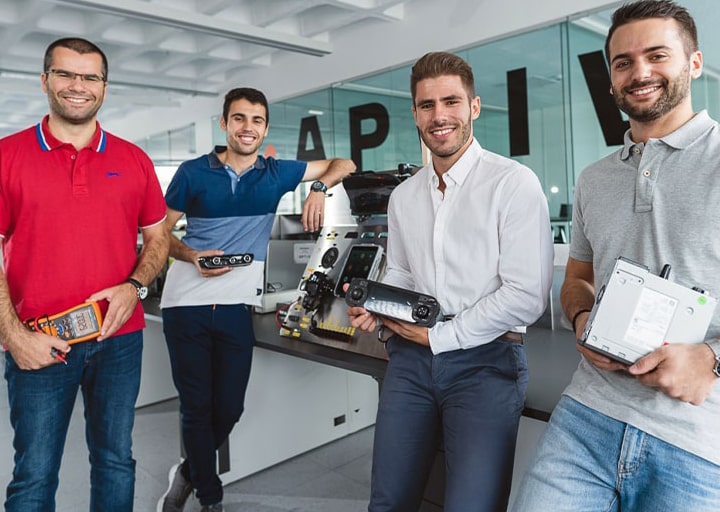 Our Culture Reflects Our Values
Play to Win

Act with Urgency

One Team

Passion for Results

Think and Act Like Owners

Operate with Respect
Always do the right thing, the right way
Featured Jobs / Recently Viewed Jobs / Saved Jobs