Web Software Engineering Manager - Connected Services
Krakow (City), Poland
Overview
The future is all about the software-defined vehicle. Like your computer, the vehicle is becoming a holistic computing platform capable of executing complex software programs. As part of our Software team, you'll help us engineer, design and produce an entirely new and smarter architecture for tomorrow's cars.
Success Profile
What makes a successful Software Engineer at Aptiv? Check out the top traits we're looking for and see if you have the right mix.
Analytical
Communicative
Curious
Quick-thinking
Solution-Driven
Team player
Hear from our employees!
"Mastering a new challenge every day to help shape the mobile future for everyone. That's what I like about my work, that's what drives me. Aptiv gives me this opportunity."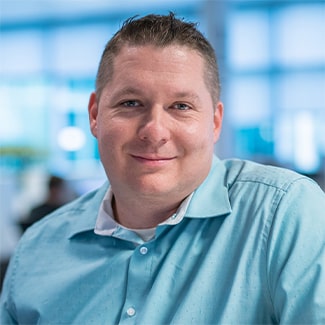 Job Description
The Web Development Group Manager is responsible for building and leading the cloud and mobile apps software engineering team. The team is comprised of Java and C# back-end developers, React front-end, and Android & iOS Mobile Apps Developers. Team is mostly composed from senior-level engineers. WE ARE NOT an outsourcing company – your team will develop a next-gen Aptiv platform that rivals the Android ecosystem, but for car data!
Aptiv Connected Services is a new, independent division of Aptiv, we have been created from a few startups Aptiv acquired some years back, and our entire division is centered around building two big products, one already in existence which entered continuous development phase, and a new product we are currently hiring for which is a new venture for Aptiv.
The project we are hiring for is an IoT connected edge platform with AI, we are building the equivalent of Android for the telematics market, an open cloud platform, web applications, mobile applications, Edge embedded device architecture, and more. The system has the ability to be connected to the vehicle at all times, it has the ability to troubleshoot data in offline and online mode, sending relevant data onto the cloud where it's processed further as well as aiding problem root-cause or accident analysis remotely.
You will be responsible for the team of up to 20 engineers. You will hire some of the team yourself, with ambitious hiring targets throughout 2021 and 2022. You will be well versed in technical aspects of what your team is doing.
Your Role:
Manage remote and local software development teams (company has hybrid working from home policy)

Ensure team adherence to established software development process, workflows and quality controls

Enhance and help define new development process to ensure good software quality and rapid innovation

Have a good understanding of the product being built and its vision

Really "own" the work your team is doing – manage them, help them, guide them, coach them to ensure we meet our project and organizational goals

Work with Product Owners, Developers and Project Managers to create and prioritize tasks

Estimate feasibility and work effort to ensure you have the right size of team

Where needed, participate in requirements grooming, sprint planning, daily stand-ups and sprint

Work with other development teams, architects, operations and other stakeholders to identify technical needs and interfaces

Participate in design and code reviews, sometimes help the team with technical problems

Stay up to speed on new technologies and their potential applicability to the product

Work with the team to nurture careers, knowledge and cross-functional interactions

Understand team growth needs to recruit and build the team
Your Background:
Significant experience in web development topics or equivalent experience in cloud software development

Very experienced in engineering leadership

Experience working with and managing remote teams

Project management skills and experience using JIRA, Confluence, more..

Strong presentation and communication skills

Ability to mentor, motivate and take care of your team

Experience with CI/CD workflows
What will make you stand out (any of the below):
Worked in the past with IoT development, and connecting web-based services, cloud, AI and embedded development (with focus on processing much data on the device)
You have been a full-stack developer working in SPA (React, Angular) and Java back-end yourself, or have developed mobile applications on iOS or Android
Familiarity with cloud based software architectures from Azure, AWS or GCP
Familiarity with C/C++ application development, Autosar and Linux
Development experience with Python, microservices, AI
Benefits:
Working mostly with senior-level engineers, and only the best of the best in terms of fresh talent
All product competencies in the Krakow (data science, back-end, front-end, embedded, devops, etc.)
Smart Office, with interactive areas for mixed online and offline presence (touch screen TV's, etc.)
Startup essentials: high-quality coffee, tea and chocolate, playroom, chill out areas, fruits and snacks
Training budget for all employees, ability to attend and present in conferences
Possibility to travel to the US few times a year to meet the extended team (post COVID)
You will get to test your code on real systems working in cars!
Competitive health benefits
Discount programs with various manufacturers and retailers
Recognition for innovation and excellence
Opportunities to give back to the community
Meaningful work that makes a difference in the world
Relocation assistance (if applicable)
Diversity and Inclusion are sources of innovation and creativity, both of which are essential to Aptiv's success. Everyday our diverse team comes together, drives innovation, pursues solutions, and meets challenges using their unique abilities, perspectives and talents, changing what tomorrow brings. When you join our team, you'll get encouraged to think boldly, express your viewpoint and innovate as a matter of habit.
At Aptiv, we don't just see the world differently; we work to change reality. That means developing technology that rewrites the rules of what's possible in the pursuit of making transportation safer, greener and more connected. Today there are more than 160,000 of us globally, located in 44 countries, and united by one mission. Join the movement and together, let's change tomorrow.
Privacy Notice - Active Candidates: https://www.aptiv.com/privacy-notice-active-candidates
Aptiv is an equal employment opportunity employer. All qualified applicants will receive consideration for employment without regard to race, color, religion, national origin, sex, gender identity, sexual orientation, disability status, protected veteran status or any other characteristic protected by law.
Apply Now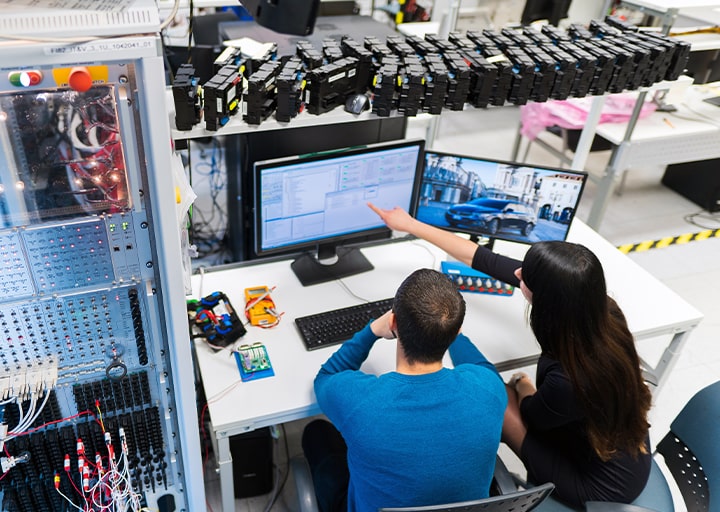 Our Culture Reflects Our Values
Play to Win

Act with Urgency

One Team

Passion for Results

Think and Act Like Owners

Operate with Respect
Always do the right thing, the right way
Featured Jobs / Recently Viewed Jobs / Saved Jobs