Intern in Product Owner / Product Management Team – Connected Services
Krakow (City), Lesser Poland, Poland
Job ID : J000606653
Overview
The future is all about the software-defined vehicle. Like your computer, the vehicle is becoming a holistic computing platform capable of executing complex software programs. As part of our Software team, you'll help us engineer, design and produce an entirely new and smarter architecture for tomorrow's cars.
Success Profile
What makes a successful Software Engineer at Aptiv? Check out the top traits we're looking for and see if you have the right mix.
Analytical
Communicative
Curious
Quick-thinking
Solution-Driven
Team player
Hear from our employees!
"Mastering a new challenge every day to help shape the mobile future for everyone. That's what I like about my work, that's what drives me. Aptiv gives me this opportunity."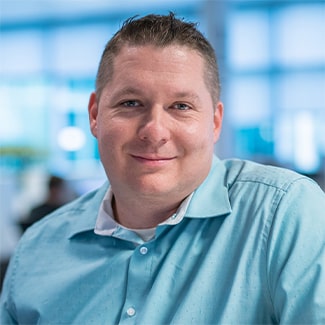 Job Description
Intern in Product Owner / Product Management Team – Connected Services
About this position:
We are seeking an exceptional intern to join our elite team.You will be tasked with developing requirements and specifications for the web applications developers.You will work under close supervision of our Technical Product Manager as well as the technical team.You will learn from the best – our employees come from various industries, from companies such as Microsoft, Google, Revolut, Motorola, and more. We have over 70% of our group as senior or principal level.You will be provided with a Dell or Macbook laptop with relevant software to enable you to succeed.You will have the ability to work across teams in data science, embedded development, cloud platform development, mobile and web applications development, cyber security, and even shadow our organization leaders!
About the company and project:
We are a new, independent division of Aptiv who operates as a startup who's main investor is the corporate unit. This allows us to be extremely innovative, and setting the direction which others then follow. We compete with the likes of Google, Microsoft, Amazon, Tesla, or Lucid. We are a team who is a global provider of telematics and analytics solutions serving the automotive industry serving up to 500 million vehicles.

We are building an open platform for vehicle data and operations, very much like what Android is for the world of consumer entertainment. We work with technologies such as big data, IoT, artificial intelligence, Yocto Linux, containerization and microservices, and more.

Come join the Aptiv Connected Services team for a unique opportunity to work with and learn from experts, while also significantly contributing to the future of mobility! Mobility has the power to change the world, and we have the power to change mobility.
Basic Requirements:
Willingness to learn, be very self-driven. You will be working in an organization where over 70% of engineers are on senior level, this will be a challenge to "keep up" with all our activities and topics, architectural discussions, etc.

You need to have student status in Poland

Strong technical problem solving mindset, and good understanding of web technologies

Fluent level of English

Ideal candidate would come from web software development background or education, with leadership aspirations
What will you learn:
How to work in multi-national team of high performing engineers and leaders

How software development process works, with all its intricacies – you will join a new product team, where we have not yet entered production environment! You will see everything happen

You will learn how to write and control specification for the product, how to perform research and document your findings

You will take experiences of the Technical Product Managers from across our product line – Embedded Platform (Linux), Embedded applications, Cloud and IoT, as well as Web Apps and Data Visualisation

Much more – we run our organization as a startup with no strict processes or hierarchy. You will be able to achieve anything you ever wanted, with potential fast track into leadership positions within the company.
Benefits:
Dynamic work – 2 days from office, 3 days from home (in special circumstances we can also agree to full remote - we believe in enabling people to be the most productive, whatever the arrangement)

Flexible working hours

Paid internship

Smart Office, designed to be your second home with PlayStation, professional pool table, library, garden, and interactive areas for mixed online and offline presence (touch screen TV's, forum areas, etc.)

Startup essentials: high-quality coffee, tea and chocolate, playroom, chill out areas, fruits, snacks and drinks for free every day, and once a week a company lunch day

Opportunities to give back to the community

Meaningful work that makes a difference in the world
Some see differences. We see perspectives that make us stronger.
Diversity and Inclusion are sources of innovation and creativity, both of which are essential to Aptiv's success. Everyday our diverse team comes together, drives innovation, pursues solutions, and meets challenges using their unique abilities, perspectives and talents, changing what tomorrow brings. When you join our team, you'll get encouraged to think boldly, express your viewpoint and innovate as a matter of habit.
Some See Technology. We See a Way to Make Connections.
At Aptiv, we don't just see the world differently; we work to change reality. That means developing technology that rewrites the rules of what's possible in the pursuit of making transportation safer, greener and more connected. Today there are more than 180,000 of us globally, located in 44 countries, and united by one mission. Join the movement and together, let's change tomorrow.
Privacy Notice - Active Candidates: https://www.aptiv.com/privacy-notice-active-candidates
Aptiv is an equal employment opportunity employer. All qualified applicants will receive consideration for employment without regard to race, color, religion, national origin, sex, gender identity, sexual orientation, disability status, protected veteran status or any other characteristic protected by law.
Apply Now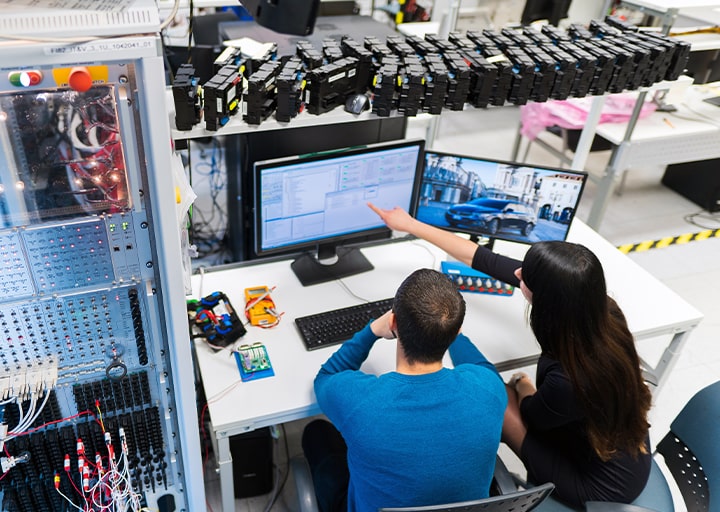 Our Culture Reflects Our Values
Play to Win

Act with Urgency

One Team

Passion for Results

Think and Act Like Owners

Operate with Respect
Always do the right thing, the right way
Featured Jobs / Recently Viewed Jobs / Saved Jobs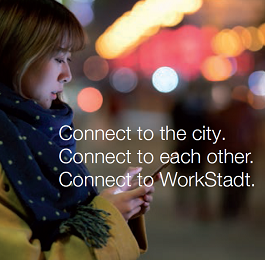 Relocating to Wuppertal?
Learn how Aptiv makes the transition easier through the Workstadt program.
Learn more