Sr. Electrical Engineer
Auburn Hills, Michigan, United States
Job ID : J000611817
Overview
We say goodbye to the basic electronic architecture created in the late 90s and hello to a smarter way of designing and building vehicles. As part of our hardware team, you help us engineer, design and produce an entirely new and smarter architecture for tomorrow's cars.
Success Profile
What makes a successful Hardware Engineer at Aptiv? Check out the top traits we're looking for and see if you have the right mix.
Analytical
Communicative
Curious
Quick-thinking
Solution-Driven
Team player
Hear from our employees!
"Over the years, I've worked with passionate and brilliant people from various competencies to bring new ideas to life-changing products. My coworkers are awesome! The trust and support that I've received from my supervisor and coworkers allow me to perform my job with great satisfaction and make a difference in the real world."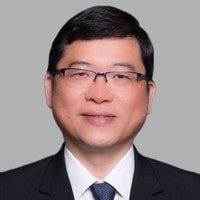 Job Description
SHAPE THE FUTURE OF MOBILITY FROM DAY ONE.
This position is part of our Signal & Power Solutions segment; Connection Systems business unit.
Summary (About this Position):
The Aptiv Connection Systems Team is looking for an Electrical Engineer to join the North America Product Engineering Team.  The successful candidate will be a part of the Consumer Connectivity product portfolio. The Electrical Engineer will design, develop and validate electronic products aligned with business product portfolios to OEM requirements. The successful candidate will work with product requiring circuits such as switch mode power supplies, power switches, LVDS transceivers, HDMI receivers, USB hubs, embedded MCU, audio/video codecs and wireless communications links based on standards based RF (e.g. 802.11n, Bluetooth).
Your Role (i.e. Key Job Responsibilities):
Work directly with automotive OEMs and other Tier 1 suppliers to design products that meet customer functional, EMC and electrical requirements

Develop product schematics and oversee and/or create PCB layouts

Create change documentation for changes

Develop new circuit building blocks and new components

Use schematic capture programs for developing schematics

Complete peer reviews of designs and design change activities

Work with program management to provide cost analysis of Bill of Material (BoM) and component cost tradeoffs

Use analytical methods to perform simulations to verify operating boundaries and conditions for Worst Case Circuit Analysis

Negotiate design validation plan with the customer and manage its execution in the test lab

Conduct detailed benchmarking, competitive and cost-tradeoff analysis for area of responsibility

Perform simulations, worst case circuit tolerance analysis, FMEAs, fault tree analysis and similar design disciplines

Perform bench level debugging, testing and prototyping

Complete checklists as necessary for following the product development process flow

Work with validation team to assist in developing proper equipment for Design Validation (DV) and Product Validation (PV) of product

Mentor other department Electrical Engineers in proper practices, industry standards and best practices

Ensure compliance with customer specific requirements
Your Required Background (i.e. Must Haves):
Bachelor's degree in Electrical Engineering

3+ years relevant electronics design experience and can demonstrate abilities

3+ years' experience with analog/digital design and simulation experience with analog circuits; including, but not limited to: power supplies, filters, op-amps, vehicle communications (CAN & LIN), microprocessors, memory interfaces, high speed communications (I2C, SPI, UART, etc.)

Demonstrated knowledge of proper design methods to reduce RFI, EMI and ESD to pass automotive specifications

Previous experience with DVP&R Testing

Previous experience with simulation and schematic capture tools

Previous experience using the latest equipment including scopes, spectrum analyzers, logic analyzers, etc.
Your Preferred Background (i.e. Nice to Haves):
Master's degree in Electrical Engineering

Previous experience with Cadence Allegro, Mentor Graphics or Altium Designer

Previous experience with typical industry practices and OEM customer requirements for design of electrical products and EMC/EMI Protection circuitry

Demonstrated proficiency using Microsoft Office (i.e. Word, Project, Excel, Outlook, Skype, Teams, Visio, etc.)

Strong results-orientation and execution characteristics

Resourcefully innovative and adapts in a rapidly changing environment

Ability to work effectively with people at all levels in an organization

Excellent oral and written communication skills with a strong ability to work with a team

Ability to effectively organize, prioritize and accomplish multiple conflicting tasks, make intelligent, timely decisions and solve problems independently

Strong presence, poise and persuasiveness to establish a high level of credibility quickly
Aptiv USA Rewards and Advantages
Competitive compensation with bonus potential

Competitive health benefits including 401K match

Learning, professional growth and development in a world recognized international environment

Discount programs with various manufacturers and retailers

Recognition for innovation and excellence

Opportunities to give back to the community

Meaningful work that makes a difference in the world

Tuition Reimbursement

Paid Time-Off (Vacation, Parental Leave etc.)
About Aptiv:
Aptiv is a global technology company that develops safe, green and connected solutions which are enabling the future of mobility. The company has over 160,000 employees across 15 technical centers and 126 manufacturing locations in 44 countries and generates over $14B in revenues per year.
Our name represents knowledge, adaptiveness and drive. It highlights our ability to both envision the future and to bring it to life, making it real through our portfolio of safe, green and connected technologies and deep systems integration expertise.
About Connection Systems:
This business unit provides technologies that serve as the nervous system of the vehicle, including the complete design, manufacture and assembly of the vehicle's connection systems.
This business unit's products include a vast array of connection systems technologies for the vehicle, including: Housings, Terminals, MePa/Pin-headers, High Voltage Chargers and Interconnects, SRS, High Speed Data solutions, On-Glass connections, Electrical Centers, Media Modules and Wireless Charging products.
Our technology provides the critical signal distribution and computing power backbone that supports increased vehicle content and electrification, reduced emissions and higher fuel economy.
Some see differences.  We see perspectives that make us stronger.
Diversity and Inclusion are sources of innovation and creativity, both of which are essential to Aptiv's success. Everyday our diverse team comes together, drives innovation, pursues solutions, and meets challenges using their unique abilities, perspectives and talents, changing what tomorrow brings. When you join our team, you'll get encouraged to think boldly, express your viewpoint and innovate as a matter of habit.
Some see technology.  We see a way to make connections.
At Aptiv, we don't just see the world differently; we work to change reality. That means developing technology that rewrites the rules of what's possible in the pursuit of making transportation safer, greener and more connected. Today there are more than 160,000 of us globally, located in 44 countries, and united by one mission. Join the movement and together, let's change tomorrow.
Candidates for positions with Aptiv must be legally authorized to work in the United States on a permanent basis. Verification of employment eligibility will be required at the time of hire. Visa sponsorship is not available for this position.
Privacy Notice - Active Candidates: https://www.aptiv.com/privacy-notice-active-candidates
Aptiv is an equal employment opportunity employer. All qualified applicants will receive consideration for employment without regard to race, color, religion, national origin, sex, gender identity, sexual orientation, disability status, protected veteran status or any other characteristic protected by law.
Apply Now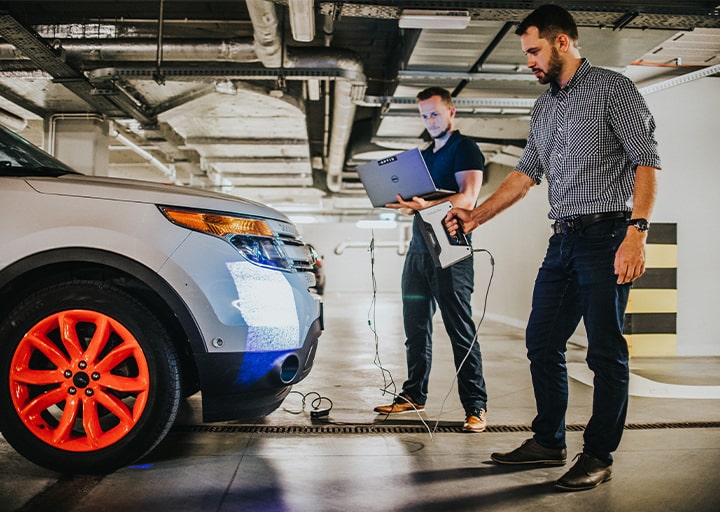 Our Culture Reflects Our Values
Play to Win

Act with Urgency

One Team

Passion for Results

Think and Act Like Owners

Operate with Respect
Always do the right thing, the right way
Featured Jobs / Recently Viewed Jobs / Saved Jobs